Why choose us?
---
Making an appointment
We aim to be as flexible as possible around your busy schedule. This can include evening and weekend appointments, often on the same day.
Mortgage in Principle
After completing your initial consultation we aim to get you a Mortgage in Principle within 24 hours to get you started on buying your new home.
Top level service
Not only do you benefit from receiving expert mortgage advice, you'll benefit from having your own dedicated client manager who'll chase for weekly updates from our solicitors on your behalf making the process as stress free as possible.
With you every step of the way
We build long-lasting relationships with our clients. We'll keep in touch over time to make sure you get every opportunity to obtain the most suitable mortgage deals whenever your remortgage is due.
What our customers say
---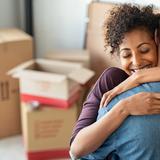 "
Daniel & Beth at Key Mortgages have been superb every step of the way. From the initial consultation right up until the day of completion we have had their support. Highly recommend using the solicitors they recommend, they work extremely well together and having the weekly updates from Beth has ensured we have never once felt out of the loop with what's been going on. Huge thank you to Daniel for helping us not only with the mortgage application but also for assisting us with a rate change twice during the process. We will be recommending all our friends and family to work with Key Mortgages and will use them again in the future.
"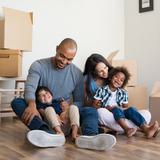 "
Dan, Ellie and Beth were an absolute god send during our journey to owning our first home! Dan went above and beyond to help us secure a mortgage deal right for our needs and Beth and Ellie took us step by step through to completion, updating us regularly and answering the many questions we had! You guys really are a five star team! Thank you to everyone at key for helping us make our dream a reality ☺️
"
Equestrian_vibezz
2 weeks ago
"
Great experience from start to finish. Dan and Beth have provided exceptional support throughout this journey, significantly reducing the overall stress of the process. From our very first meeting Dan provided insightful advice to help secure the best mortgage deal for me. Beth has given me outstanding support from start to finish - with consistent weekly updates. She was always readily available to address any questions I had. Her reassuring presence truly put me at ease.
"
Matt Underwood
2 months ago
Use our Lending Calculator
---
Enter your household income to view an estimate of what lenders could allow you to borrow. We recommend booking for chat with your local mortgage advisor in Lincoln to obtain a more accurate figure based on your individual circumstances. Please read the terms and conditions under the calculator for more information.
Our most frequently asked questions
---
We are proud to support PASIC
We are in partnership with PASIC, a local charity supporting families across the East Midlands living with cancer. Find out more about their work by following this link (by following this link, you will be departing from the regulatory site of Key Mortgages. Neither Key Mortgages or PRIMIS Mortgages Network is responsible for the accuracy of the information contained within the linked site).
To show our support we will be doing frequent fundraisers raising funds for PASIC which you can keep up to date on by following us on our Key Mortgages Lincoln Facebook page linked below.